Bulk REO Investing – Are They Something for an Investor to Look Into?
Nearly every day we have students or other investors tell us about possible deals from bulk REO investing packages or "tapes" as they are called in the trade. Simply put, lenders take a group of properties that have major problems and can't readily be sold and offer them as a bulk sale to investors. They are sold for cash to middle men and the buyers are generally savvy investors using other people's money (OPM) to do the transactions.
These middle men will get spectacular deals in terms of cost per unit (door) on single family or multi-family units. They then re-offer these properties in smaller packages to other investors. For example, the original tape or list may be 300 properties scattered across the country. By subdividing the properties into four or five geographical areas, the middle man seller can more easily market the smaller groups (40 – 60) to local investors. I saw one list that had a few properties in Miami that were purchased for $3,000 to $8,500 each. Except for near absolute tear-downs, you seldom see these prices in Miami.
Sounds like a great deal, right? Well there are some issues that can come with these properties. Generally, the first one is condition, which is to be expected. If the property was in good condition it would have sold on the MLS® (Multiple Listing Service) by the lender prior to selling it in a bulk sale. With these condition problems comes unkempt yards and many properties are stripped for their salable metals "innards". The result is that the neighbors report the properties to the city as eyesores and code enforcement tags the property.
Usually the citation goes unattended because of a lack of communication between the new owner (lender) and the city or county. Eventually a Realtor® will be charged with maintenance of the property and the problems will be temporarily fixed, i.e., the grass is mowed and junk removed from the house's yard. The biggest one I have been involved with was a $268,000 lien that ran for 9 years at $50 a day plus penalties and charges. Ultimately, the lien was negotiated to less than $500.  However this was years ago when the cities and counties didn't need every dollar to survive.
I guess what sparked this "insight" is that a student found a property being offered for $29,000 that seemed like a steal. Ironically, it was a bulk REO purchase that was being re-offered to the public. The buyers had paid $26,000 and it didn't make sense to sell it for so small a spread because of closing costs. The student did the lien search and found two liens still open or running up the lien balance every day. The first was a modest $17,500 but the second was a whopper – $1,100,000! This is a record that I have seen for a property worth, in good times, only $80,000.
Does it mean that if you purchased the property you would inherit the $1 million dollar lien? Yes! Otherwise the seller would have to bring a mere $1 million plus dollars to closing to get out of his ownership. Not many sellers are that stupid or have the money to do it. This is a frequent occurrence with major lenders who don't take action to correct violations when they find out about them or if the violations are because of rehabbing that was done without permits.
So was this bulk REO a deal or no deal? Obviously, it was not a deal.  The second buyer at $26,000 likely bought it from a bulk buyer who probably paid $8,000. The second buyer didn't do his homework and simply lost his $26,000 plus carrying costs. For the original bulk buyer who made a nice profit of approximately $18,000 less closing costs, it was a dream deal.  There was little or no money in the deal or at worst a ($26,000 – $8,000)/$8,000 = 225% return. Hopefully that gives you an idea of what side to be on with REO bulk deals.
But there is another opportunity for profit in these deals. The seller will lose all his money if he can't find a person dumber than himself to buy it. Ultimately he will walk away and maybe deed it to the city.  Often he just walks away.  The city demolishes the structure and then goes after the previous owner for the $10,000 to $15,000+ expense. Here is what a few students have done that requires some guts but can work out.
An investor offers the seller a $1,000 for the property – net at closing. So the buyer knows he has to pay closing costs back taxes and the $1 million dollar lien. While that makes no sense at first, look at the alternatives. Let's assume the worst.  The back taxes are $3,000 and there are no closing costs except for doc stamps.  So just a Quitclaim Deed or a Limited Warranty Deed is signed by the seller. Again, let's assume the total costs to transfer should be less than $5,000.
If the property is in livable shape the investor could rehab the property as a rental and sit on it and get $900 a month as an example.  What about those million dollar liens? They just keep rolling on until they are settled. If the liens are for non-safety issues such as grass mowing or junk on the property they may never get paid.  The investor will recover his $5,000 in less than a year. If they are safety issues the city or county could start a legal proceeding to condemn the property and tear it down – even if it didn't need to be destroyed.
If the property taxes are being paid but the city decides to tear the structure down, they will get back a non-performing asset for tax purposes.  They really don't need that. So usually the city will let the liens run or negotiate to reasonable amounts.
Having said all that, there are some city commissioners in some cities who are dead set against negotiating with lenders.  They blame them for the decay of their neighborhoods.  They are probably correct. In these cases the investor will likely get a reduction on the lien amount because we are looked upon as neighborhood re-builders, not destroyers. There are no guarantees about what can happen to the lien amounts.  While city or county employees may tell you what to expect, it may not be at all true.
One important point is that many cities are cross-indexing liens. For example, if you purchase a property individually or as a trustee and you have another property, that lien also attaches to all the properties that have your name in the title in the public record! If you are going to be a real estate investor, do it right to begin with.  Never own a property in your own name because of the personal liability issues associated with non-homesteaded property ownership.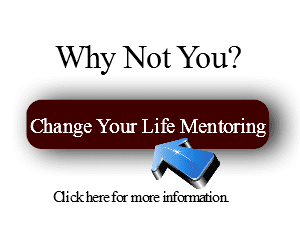 To your limitless success,
Dave Dinkel
Real Estate Mentor Program Founder
Visit davedinkel.com for full privacy policy, terms of use, etc.  Be sure to contact us through the website at davedinkel.com if you have questions or concerns (support@davedinkel.com).  Results mentioned in this presentation and any video, article, and/or material related to Dave Dinkel and his associated businesses are not typical nor are a guarantee of any earning potential.  No advice is to be construed as legal, accounting, or professional advice EVER.  Please consult related licensed and qualified professionals before taking any action.  No person(s) mentioned in the articles and /or shown on videos received compensation in any form for their opinions.
"A good coach can change a game, a great coach can change a life." – John Wooden