Buying Houses with Code Violations, What Do You Need to Know?
As municipalities struggle for sources of revenue, they are forced to go to extremes that they never had to in the past. We see traffic cameras, employee layoffs and the tweaking of code enforcement. Many cities have sent their enforcement officers into the field literally going street by street to look for tell-tale signs of construction debris in the yard or the giant red flags called dumpsters.
I think it was about 10 years ago that a local commissioner ran on a platform of having every property inspected for code violations before the deed could be transferred. This idea was so unpopular; the commissioner was soundly defeated for re-election.
At that time only one city in our area had such an ordinance and property values dropped in the first two years it was enacted. After that time the skyrocketing markets brought this city's property values back. The good part was that this city now has most of its properties rebuilt or rehabbed to current standards.
The most common improvement for homeowners is to add another bedroom, often by enclosing a carport or garage. I can remember helping my dad haul concrete blocks and making the walls of a bedroom he added to our first home in the early 1950's. Bedrooms add the most value for the cost and are a necessity for growing families. In the good old days, even five years ago, no one really cared if you were rehabbing a property.
In today's environment, the municipalities need the revenue from code violation fines and building permits. It feels like the age old issue of how long it takes to get permits hasn't changed and may have gotten worse. Permits are more expensive and re-reviews are more frequent – all with the end result being more costs to do the same work.
I got an incoming call from a homeowner looking to sell his property. He tried to be in complete control of the conversation telling me how wonderful the property was and how much money he had put into it. He "knew it was worth $175,000" but because he was in a hurry to move away, he would "take $150,000". While he was talking to me I was looking at it online and saw that the highest comparable sale in his neighborhood was $85,000.
I also noticed that it was shown as a 3 bedroom 1 bath in the public record and he kept saying it was a 4/2. I asked if the fourth bedroom had stairs leading down into it. He was surprised I knew, but said yes – "but just a few stairs". Actually it was a converted carport that had been made into a bedroom and bathroom. The former utility room in the carport was converted into a bathroom because the plumbing lines were already in place.
I mentioned to him that the room was likely illegal because of the step-down and that no home in the neighborhood had traded above $85,000. His response was an immediate, "I bought it this way so how could it be illegal?" The answer is simple, it was an illegal addition when he bought it and now he has the problem. In the good old days, he could have sold it to an unsuspecting buyer.  It likely would have been financed by a conventional lender (bank). This is not the case in many properties these days so don't be surprised if you get a buyer for your rehabbed property only to find out you can't sell it to just anyone.
We do see what appear to be legal additions of enclosed rooms – carports, garages, and screened-in porches. The floors have been "floated" to the correct step- down level, the electrical sockets are at the right height, the electrical panel is updated properly, and the roof is apparently done properly. However, no building permits were pulled so the work may be done properly, but all the work is still illegal.
Even worse, is where the permits were pulled, the work was done properly and up to code, and then the permits were not closed out with a final inspection by the building department officer. Unfortunately, the code requirements change with great irregularity in our area, so much so that a contractor may start a job with an approved set of plans, but if there is too long a delay, he may have to change some completed work to meet new code requirements.
To add insult to injury, the Certificates of Use (CUs), Certificates of Re-Use (CRs) and Certificates of Occupancy (COs) that are required by law, are being passed on to unsuspecting buyers.  This is especially in the case of REOs (bank-owned foreclosures). We see about 1/3 of the required CUs being supplied when we ask for them, but the other 2/3s of the time, the selling banks pass on the soon to be problem to the buyer (we the investors).
In our area, the folio numbers beginning with 30, 35 and the City of Miami Gardens are required to have CUs prior to the time of sale for foreclosed properties. If you have seen a CU for a property you will understand why the sellers don't want to get them.
These CUs are also required to be recorded in the public record. They describe in gory detail the problems and issues of each property and give an estimate of repairs. This repair estimate can sometimes exceed the value of a property or even the property's listing price! It certainly makes it much harder to sell a property to an investor when he knows what the real problems are with the property.
In their inevitable way, these municipalities have put in a follow-up system after the deed is transferred so they can go back to the unsuspecting buyers who now have the responsibility of getting the CU requirement completed. The CUs cost about $1,000 to $1,500 but that's not the major problem. The real problem is that the CU results are sent to the Building Department for code enforcement.
If you are looking to buy REOs, make certain you are capable of resolving the issues and problems that may come with each one. Outstanding code violations can be easy to resolve or they can be deal-killers. Find out what you are getting into before you wind up owning the greatest headache of all time!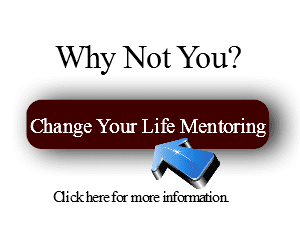 To your limitless success,
Dave Dinkel
Real Estate Mentor Program Founder
Visit davedinkel.com for full privacy policy, terms of use, etc.  Be sure to contact us through the website at davedinkel.com if you have questions or concerns (support@davedinkel.com).  Results mentioned in this presentation and any video, article, and/or material related to Dave Dinkel and his associated businesses are not typical nor are a guarantee of any earning potential.  No advice is to be construed as legal, accounting, or professional advice EVER.  Please consult related licensed and qualified professionals before taking any action.  No person(s) mentioned in the articles and /or shown on videos received compensation in any form for their opinions.
"A good coach can change a game, a great coach can change a life." – John Wooden