Determining Property Values – What It Can Sell for in Any Market
Determining property values in the past was much easier than it is today. In the good-old-days of two years ago, it was easy to look at comparable sales in the neighborhood and determine a Fair Market Value ("FMV") for your property. It was so easy that most Broker's Price Opinions ("BPO's") and appraisals were done as drive-bys or without actually seeing the property. It wasn't necessary because of the volume of sales in any given neighborhood.
As the real estate market began to decline, the sales dropped as fast as the prices in some areas of the country. Despite the monthly change of value of the "Median Priced Home" across the country, actual price declines in many neighborhoods dropped as much as ten times the monthly Median Price Home declines.
Sellers remember the market just a few months before. They tried to get out with last year's prices only to find no buyers. Their mantra was "Where have all the buyers gone?" and the answer was nowhere. They just can no longer get "funny money" loans to buy properties they can't afford. Still sellers held on with the moral support of Realtors® who were told the turning point was near.  They kept those prices "up there" because "you can always come down, but you can't go up".
This single misnomer about not dropping your offer has probably caused the loss of many billions of equity as the market slipped lower from sales by people who had to sell, or took profits on homes purchased years before. Many people are still stuck in these homes stubbornly waiting for the market to change. The dynamic that has changed history is the fact that investors control about 24.5% of the single family homes versus a measly 2.4% just ten years ago. This matters because the investors bought them for appreciation and to rent if absolutely necessary since most don't have a positive cash flow. So the question is "Who is going to buy out the investor inventory so the market can get rid of the current glut?"
I saw a headline that simply said "Home prices in free fall in some areas". I probably don't have to say it, but that is not very reassuring! To add insult to injury, developers had gotten bank approval for massive projects years ago and have continued to build homes they know can't be sold. I don't want to guess on where the market is going or when, but if you are a seller I am going to show you the secret of how to know what price to set your home at so it sells as quickly as possible. And it is not the lowest price in the neighborhood!
Laying the ground work, we begin with forgetting the old school of comparable sales because there aren't enough and the market is changing so quickly that they are old after two months. Realtors® BPO's and Comparative Market Analysis include only listed properties because they are public info in the MLS (Multiple Listing Service™) and easy to get. So you can tell what prices are NOT working from these numbers. The age-old appraisal is by the admission of most appraisers, a best guess of the value of the property in a market unaffected by outside influences. I think we are in a market that is being affected by outside influences.  So his best guess is not what he would be willing to pay for it.
This may all sound gloomy but stay with me. The only way to really determine the Fair Market Value ("FMV") of your property is to "drive your neighborhood" and look at.  Get the price each and every seller is willing to sell at. This price is NOT their listed price because they are still thinking "I have to reduce it to make it a deal for a buyer". So what I do on any property I am buying or selling is to drive the neighborhood out far enough to find at least ten similar looking and sized houses.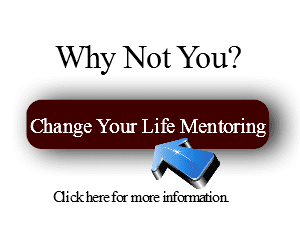 Now is where the real fun begins.  I next call the agent for the property or the owner if it is a FSBO (For Sale By Owner) and say something to the effect "How much are you willing to take if I can close with cash in 10 days?" Next ask to see the property because you need to compare apples to apples.  Once you have seen it, keep asking "Is that the best you can do" until they won't reduce the price any further. Some people will say "I won't go a penny below $___!" which is great because you only need to be few dollars below their price if your home is in similar condition.
The "equity killer" sellers, the REOs' and FSBOs' who must sell, are your real competition because their motivation is not to recover equity but just to sell. We did this neighborhood survey for a property I show in a "Power Point" presentation of a MLS listed property that was offered at $259,000 but the Realtor® said the homeowner was willing to take what was owed – $187,000 (PLUS the realtor's® commission, of course). Now that is the true competition in the neighborhood.
So if you take the time to find the true market value in your neighborhood, it's not over yet! If you don't sell it within two to three weekends you need to go and get new pricing to see what has happened to your neighbors' prices. If you can't bring yourself to "grill" the neighbors about what they will sell for, ask and then subtract at least 5% from what they tell you. Once your "pricing quest" is finished, the hardest part of deciding what to offer your home at is detaching yourself emotionally from it. To get it sold and preserve as much equity as possible, let go or it will eat your equity every day until there is little or none.
To your limitless success,
Dave Dinkel
Real Estate Mentor Program Founder
Visit davedinkel.com for full privacy policy, terms of use, etc.  Be sure to contact us through the website at davedinkel.com if you have questions or concerns (support@davedinkel.com).  Results mentioned in this presentation and any video, article, and/or material related to Dave Dinkel and his associated businesses are not typical nor are a guarantee of any earning potential.  No advice is to be construed as legal, accounting, or professional advice EVER.  Please consult related licensed and qualified professionals before taking any action.  No person(s) mentioned in the articles and /or shown on videos received compensation in any form for their opinions.
"A good coach can change a game, a great coach can change a life." – John Wooden