Making Real Estate Offers
Making real estate offers that sellers are eager to accept is the key to being very successful in real estate investing. While this sounds very obvious, most investors are obsessed with getting the deal at the expense of really making the deal work for the seller. Importantly, price is often not the primary issue for sellers despite what they may tell you.
Two of the most profitable sources of leads for motivated sellers are out-of-state owners and probate sales. These leads require disciplined follow-up but are excellent because the sellers are distant from the property.  Generally speaking it represents a headache for them. I have three associates that only prospect for leads from these two sources.
The average seller is selling because he has a situation that warrants him having to sell his property. This could be a job transfer, divorce, retirement, or a myriad of other reasons. He is interested in moving and is motivated to sell his property to various degrees. If the seller is not truly motivated (i.e. two mortgages, pre-foreclosure, job awaiting him, etc.) he may not be a really viable prospect no matter what kind of offer you make.
If you find a seller unreceptive to anything but the highest possible price, and he may tell you this, be polite and tell him you will follow-up in a couple of weeks to see how he is doing. There is a huge opportunity in following up.  Sixty percent of all deals are closed by follow-up by the buyer for up to six months. So if he says "No", don't believe him until a new owner is in the property.
Assuming you have a seller who actually wants to sell, you should set an appointment for a presentation and look at his property. When you meet, you should ride through the area to check out the salability of the neighborhood.  Once in the property, CAREFULLY look throughout the property to access repairs are needed. Once this is complete, you will have your "belly-to-belly" presentation where you discuss your offer and how you arrived at it.
The key to being successful in making offers that get accepted, even if lower than others, is to give the seller what he really wants. He will tell you what he wants if you just listen. Listening means to ask more questions than he does.  Listen carefully to the answers for solutions that you can provide to make his life easier. When you truly master salesmanship you will be giving the seller exactly what he is asking you for and it will cost you less than a traditional offer.
Here is a real life example of my buying and selling a property as a "wholesale to retail" deal. I was called by a student that saw a FSBO sign at a house that was in her neighborhood. I asked about the property and it was a standard 3/2 built in the 1970's. The sign had been out for five weeks and the woman who was selling was in her late 80's. Comparable sales and offerings in the neighborhood were all in the $300,000 – $350,000 range. She made an appointment with the seller's son who was handling the sale. Before going to the property we drove the neighborhood and checked what the comparable sales looked like and what was being offered so we knew the competition.
We met with the homeowner and her son and the first thing he said to me was "I won't take less than $225,000, and I already had an offer for $200,000. He had been asking $235,000 since he put the FSBO sign out so he seemed firm on his price. I had asked the student what price she was willing to pay and what exit strategy she had.  She answered "I'll pay $235,000 if necessary and I want to rehab it and sell it for $300,000". I asked how her current rehab was going and she shared that it was a disaster because neither she nor her husband had time to work on it. I asked if she (we were splitting the deal) would be happy making $20,000 and selling it in one week. She said yes and I made my presentation to the seller's son.
I first asked why he was selling, and he said because his mother was going into a nursing home and he needed $10,000 to admit her and $1,200/month for her rent. He was also very concerned about the closing costs. I next asked if he had any idea of how much the repairs would be.  He said that he paid $9,000 for the two bathrooms to be rehabbed. I didn't say anything but the contractor over-charged him at least $7,000 for the work done. The house needed a new kitchen, flooring and patch and paint, so perhaps another $15,000 to really do a nice job. It did need a new roof which turned out to be $16,000. The house was full of junk and clothing that would fill two dumpsters – which it actually did later when we cleaned it out.
So after listening to him tell me what he needed, I made the following offer:
Sales price $185,000 with $10,000 to him at closing and he would take back the $175,000 as a seller first mortgage at 8% paid monthly ($1,167 paying for his mom's rent). I would pay all the closing costs except for accrued taxes and any attorney's fees he had. No pre-payment penalty on the mortgage and it was to be a balloon due in one year (my estimated time to rehab and sell as I had told him). What sealed the deal, he later told me, was that I would take care of everything in the house by throwing it out or donating it.
When I made the offer, he looked at me like I was crazy, and reiterated that he had gotten a couple of higher offers. I told my story of my closing and how other investors just flip properties and he may have to re-sell it again. He said he would let me know the next day and I said I looked forward to working with him.
In that one day, (he was a private investigator) he had looked up every bit of background possible on me. When he called me back, he asked for a contract which I sent.  I used the Standard Contract used by attorneys and Realtors® in our state and he had his mom sign and returned it within a day. Now that he sold it, the vultures (pro-wholesalers) came out of the woodwork with higher offers.  He was ready to not close if there were any glitches. We closed on a Friday, went there the next day and started removing 40 years of treasures and mostly junk.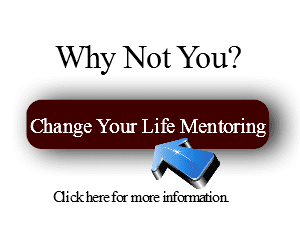 It took four days to remove the junk and broom-sweep the house. I put a new FSBO sign in the front yard referencing a "Trustee Sale" that weekend. I next emailed my buyers' list the info on the property, comparable sales and open listings in the neighborhood, and the time of the sale the following Saturday. I put out 12 handwritten "Trustee Sale" signs and waited.
We had a continuous stream of visitors all day Saturday, probably 75 people total. I have the property and some of the sale on a video in my FSBO Power Selling System at www.FSBOPowerSellingSystem.com so you can see the property and the results. I did not make it a blind or round robin auction.  Instead, I simply told everyone that the first offer for $235,000 took the property. I wound up having seven offers and taking one that was for cash. I had the buyer pay the closing costs.  You might ask "how"? Because I said she had to, with six other backup offers would she say "no"?
So you have the full picture, this was not in 2000 or the heyday of the bull market.  It was in 2007 when there had already been a substantial decline in sales volume and prices. We sold the property in two days, closed in three weeks and netted out a profit of over $46,000. The seller's son owned a 250 unit apartment complex and was very bright. It was not a fluke, we do it all the time, because we listen to what the seller really wants. This is how you buy a property for less than what others are willing to pay.
To your limitless success,
Dave Dinkel
Real Estate Mentor Program Founder
Visit davedinkel.com for full privacy policy, terms of use, etc.  Be sure to contact us through the website at davedinkel.com if you have questions or concerns (support@davedinkel.com).  Results mentioned in this presentation and any video, article, and/or material related to Dave Dinkel and his associated businesses are not typical nor are a guarantee of any earning potential.  No advice is to be construed as legal, accounting, or professional advice EVER.  Please consult related licensed and qualified professionals before taking any action.  No person(s) mentioned in the articles and /or shown on videos received compensation in any form for their opinions.
"A good coach can change a game, a great coach can change a life." – John Wooden