Real Estate Investment Advisory – Learn from My Experience
The moral of this story is best said to be "No good deed goes unpunished". A new investor called me and said she had a deal with a potential $30K profit. As a Realtor®  she had worked her way through a short sale and found a cash buyer for a property in a distressed area.  The original loan amount was $149,000 and it had been shorted to $55,000. She had two hard-money lenders who would finance the deal and since she had a cash buyer there wouldn't be any seasoning or markup issues. The closing agent for the seller's lender wouldn't allow a double closing so she had to borrow hard money to close the deal because her buyer couldn't close until two days after the buy side had closed, so hard-money for a short time was the best answer.
She even had a backup buyer for $5K less so the deal was seemingly cast in stone. Remember the word "seemingly" because the trouble started just before the first closing when both hard-money lenders decided they wanted to be transactional funders only. This meant that the end-buyer's money had to be in the account before they would close.
Frankly, it seemed cruel that these hard-money lenders had decided to change the rules. No longer did they want 14% and three points, now both wanted 50% of the profit. The Realtor® /investor was panicked and called me crying, and couldn't stop crying. She had sacrificed everything including selling her car to get to this point. So, I made an emotional decision and simply said "I'll close it for you." I have to admit I definitely felt special that I could help this person. Yeah, wait for the rest of the story!
I went to work doing my due diligence on the deal and noted that the investor had only a $1,000 deposit.  I had never heard of the closing agent but he was an attorney (later found out he wasn't licensed in Florida). I asked for the HUD-1 to review it before the closing and didn't get a comfortable feeling about why I couldn't get a copy.
Undaunted, I went to see the property on the way to the closing and found out the rehabber who did work on the property and had lived in it, did a really, really bad job. Not to go into details but there I stood in this rag-tag 30% finished property and said, "I need to speak to the buyer". I called and spoke with her and asked how many times she had seen the property. She said three times and that she had someone to do all the work needed. Her grandmother had the money for her and had to cash in a CD that was due in a couple of days.
I kept moving forward to the closing and next realized that the address of the closing was a title company. However, the closing agent (unlicensed attorney) just comes in to use their conference room. When I finally got to see the HUD-1 I noticed that the broker for the deal was getting a 6% commission and the Realtor® /investor works for him. That bothered me but I sat and saw the Realtor® /investor sobbing when I started resisting about closing.
I kept getting re-assured the buyer was closing in two days and suddenly she made me a "partner in the deal" for a 50% interest. So I proceeded to close, but I decided not to lend any hard-money, but rather buy the property and after it was sold to just take "my" part of the profit. That way I wouldn't have to foreclose if something happened. Note – this was the only clear vision I had in this entire deal. It was probably a change in my blood pressure meds that had me previously brain-fogged.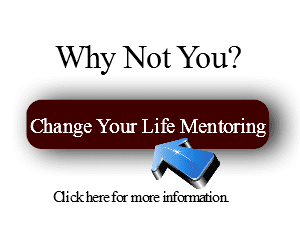 Needless to say, the first and second buyers disappeared, no forfeited deposit ever came to me.  I was busy doing deals so time flew by. The Realtor® /investor was sending "buyers" to the property until one day she called and said "There are bees in the house!"
Bees are beautiful creatures of nature but not in a house you are trying to sell. The first bee removal cost about $150 and she paid for it. The second removal cost $595.  I paid for it because by this time she was not sending prospects by and now I realized that I really, really owned the property. Unfortunately, a few of you know this dilemma.  I could rehab the property and sell it for about $25K more than I paid for it or I could pay someone to do it for me, risk a worker getting injured and financial ruin, but either way I would lose money on the deal. I opted to sell, take a loss and put it behind me.
I hadn't tried this very specific method of selling a property in probably five years. You'll read about it in Part 2 of this article. Also in Part 2 you'll see another "life lesson" that you can use in your everyday business to create a flurry of buying activity.
To your limitless success,
Dave Dinkel
Real Estate Mentor Program Founder
Visit davedinkel.com for full privacy policy, terms of use, etc.  Be sure to contact us through the website at davedinkel.com if you have questions or concerns (support@davedinkel.com).  Results mentioned in this presentation and any video, article, and/or material related to Dave Dinkel and his associated businesses are not typical nor are a guarantee of any earning potential.  No advice is to be construed as legal, accounting, or professional advice EVER.  Please consult related licensed and qualified professionals before taking any action.  No person(s) mentioned in the articles and /or shown on videos received compensation in any form for their opinions.
"A good coach can change a game, a great coach can change a life." – John Wooden