Why Are Heavy Rains Good For Real Estate Investors?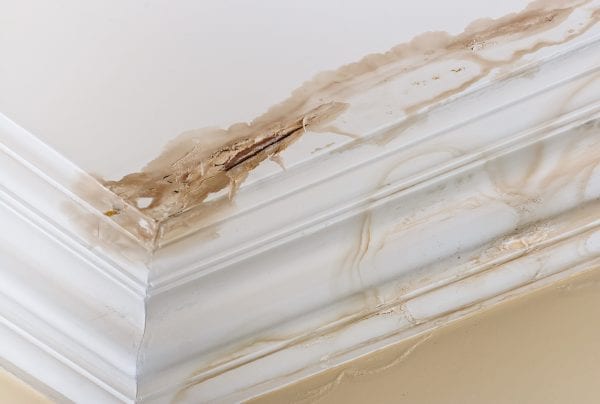 Heavy rains are good for investors but not because of growing landscaping. Landscaping is the first thing that potential buyers see of a property so it is important. However, landscaping can be made greener by simply adding water from a hose.
More importantly heavy rains are excellent in uncovering leaks that weren't discovered on an earlier inspection. Following are three examples where unexpected heavy rains worked in the favor of Students or me.
I was buying a property with a flat roof and I went inside to check it out. What I saw was a hole through the roof about three feet in diameter. The seller had a roof leak and instead of fixing it he just let it get progressively worse until it rotted the roof away.
Interestingly it started to rain and in a couple of minutes the hole turned into a waterfall of serious proportions. I explained he would have to fix it for me to close and while he protested, he did get it fixed. Normally in this situation I would go back and run a water hose on the roof until it flooded and then check it for leaks.
However, in this case I went back out to the property in a heavy rain and went into the area below the roof repair. It wasn't a waterfall any more but it still was severely leaking water. Had I not checked the roof myself while it was raining I would have been stuck with paying for another roof repair after closing!
In another instance I got a call from a Student in Illinois who was getting ready to do a closing using an Assignment of Contract. She happened to go by the property after a heavy rain and found out the basement had a serious leak. She started out by saying that she was buying it "As Is" and that she guessed she had to accept the leak.
WRONG! The seller had not disclosed this "Material Defect" to my Student which violates the terms of every real estate contract. I explained she would have to disclose it to her buyer but to first have a contractor give an estimate of repairs and then get a price reduction from the seller.
She should then disclose the condition to the buyer with the repair estimate and give him the price reduction that the seller was giving her (the Student). The end-buyer may well simply waterproof the basement walls with a sealer and leave it at that but full disclosure is important so you don't get sued for fraud. Just because your contract says "As Is" doesn't mean a court will forgive your hiding the defect from an unsuspecting buyer!
In another property I had I found water on the floor of a bedroom after a heavy rain. I patched the exterior of the building around the base of the home because the water appeared to be coming in onto the slab (floor). It worked for a couple of light rains but after the next hard rain, the floor was soaked again. I tried patching every external crack and even checked the roof over the wet area with no obvious problem.
After another heavy rain and more water on the floor another thing happened. About 10 feet away in a bathroom the ceiling caved into the adjacent bathtub! As I looked up into the attic through the gaping hole, I could see that a roof leak allowed water to drain onto a beam which run toward the bedroom area and then inside a wall and out the bottom onto the floor.
We fixed the roof and even after the next very heavy rain, the water on the floor problem stopped. Then we replaced the ceiling and moved on. This house was built when plaster was used instead of drywall for ceilings and walls. The plaster ceiling absorbed most of the lighter rains and didn't even stain – just formed a tiny 1/16" crack before it collapsed. If you have a water leak, don't assume you know where it's coming from as it can be many feet away especially if it is where an icemaker hose is involved.
To your limitless success,
Dave Dinkel
Real Estate Mentor Program Founder
Visit davedinkel.com for full privacy policy, terms of use, etc. Be sure to contact us through the website at davedinkel.com if you have questions or concerns (support@davedinkel.com). Results mentioned in this presentation and any video, article, and/or material related to Dave Dinkel and his associated businesses are not typical nor are a guarantee of any earning potential. No advice is to be construed as legal, accounting, or professional advice EVER. Please consult related licensed and qualified professionals before taking any action. No person(s) mentioned in the articles and /or shown on videos received compensation in any form for their opinions.