A Real Estate REO Education – Be Careful Out There
I guess we are seeing about 5 – 15 "unusual" looking REOs a week that upon closer investigation are the residue of bulk REO (bank-owned) property sales. Bulk REO sales are "bundled" REOs from many locations around the country that are sold in one chunk – often referred to as a "Tape" because of the format they are presented in to a perspective buyer.
If the lender didn't do a short sale or a deed in lieu of foreclosure with the homeowner the property went to the foreclosure auction. In some cases, there may have been mortgage fraud involved so there was no chance of getting back any reasonable amount of principal. Often the property goes into disrepair and its condition only gets worse. Even with mitigation by a management company, these properties can suffer from vandalism and add to neighborhood blight.
The lenders who foreclosed these REOs have tried to sell them in the conventional ways – listing them on the MLS®, using the persuasive skills of experienced Realtors®, taking the listing price up and down and even having sent them to private auctions. All of these traditional methods were tried to no avail because these properties have issues – so they become "junk" in the lender's portfolio.
These neglected properties don't go unnoticed by the city or county where they are located. This generally means fines for code violations that can mount up on a daily basis. We recently saw one that had accrued over $1,000,000 in fines at $1,000 a day on a property that was being sold for $10,000. What was the property actually worth if it was fully rehabbed? Likely the After Repaired Value "ARV" was probably $40,000. Unfortunately, it needed about $50,000 in repairs to stop it from being demolished by the city.
No good economics here – but hundreds of buyers were attracted to it. The seller who bought it as a bulk REO will likely make money as he asks the perspective buyer (excited newbie investor) to take a quitclaim deed as he has "too many projects to do to take the time to go to a closing". Many of these bulk REO sellers are out-of-state and have no idea about local codes or restrictions. In Miami-Dade County these statutes can include the issuance of a Certificate of Use (CU) to the buyer for a foreclosed property.
Some investors who bought the "stripped out" bulk REO properties realize how badly they got stuck and in one case, we had a seller offer to bring $17,000 to closing if we bought it. He was losing a total of almost $25,000 on the deal that he paid about $10,000 for.
Here was one of his issues and I hear it all the time, "You (the buyer) don't need a Certificate of Use ("CU" or Certificate of Occupancy ""CO") because I didn't buy it as a foreclosure." WRONG! The newest unsuspecting buyer will have the county all over him to get a CU when they see its title being transferred. The intent of the CU is to make sure any changes or additions to the property were done up to code for "safety reasons". Realistically, it is because local municipalities need the inspection and building permit revenue to stay in business.
I have a feeling after seeing thousands of these bulk REOs hit the market that the "tape" is more like a tape worm.  In the days before the Fed regulated the sales of medicines, various drugs could be purchased legally that contained cocaine or even heroin. The resulting onslaught of addicts was the start of reform in the industry. One remedy for obesity was a popular liquid solution, that unknown to the "victim" who bought it, contained tape worm eggs. It certainly worked miracles in weight reduction as the worm got the benefit of its host's (a human) food intake. If the tape worm wasn't eventually treated and killed, it could eventually kill the host.
It may not be a coincidence that the bulk REOs are called "tapes". The host (new investor) buys what he believes is a panacea – a very cheap property that he thinks has plenty of upside. Many are priced for re-sale in the $10,000 to $30,000 range. Next the bulk seller starts advertising – often on Craig's List and on the MLS®.
Finally, the unsuspecting newbie investors catch the scent of money (greed) and start heading for the trap (tape worm). The seller has not and will not pay property taxes, code liens or any utilities. He just waits like a Grouper waiting for a minnow to swim by. I hear it over and over again, "But the seller said ….."
What would you expect the seller to say, "Look I need help I bought a piece of &%(&*% and I want you to buy it so I don't have the problem anymore." Remember, the cardinal rule of real estate investing – "Sellers are liars and buyers are liars".  Please think about this whenever you are looking to buy a property or when you are a seller and the buyer is assuring you he will bring in the deposit and come to closing.
This brings me to the question, "Who should sign a contract first – the buyer or seller?" Let's look at this from both sides of the issue:
1. If you are a seller, don't sign the contract until the perspective buyer signs and delivers an EMD (Earnest Money Deposit). This gives you time to accept another "presumably" higher offer and if the buyer doesn't deliver the deposit and you don't sign the contract, he doesn't have a signed contract that you need to get released from.
2. If you are a buyer, sign the contract so the seller knows you are committed to the contract. One student found out that sending in unsigned contracts for REOs reduced her liability to zero – but each one were immediately rejected as "unsigned".
Two closing thoughts –
First, in my opinion, if a property has been listed on the MLS® for more than 5 business days, it is not a buy for an investor at the current listing price. With 80% of the investors who are savvy connected to the MLS® auto-mail system, they see every new property that is listed as it comes on the market. You may disagree, but my 35+ years of experience has proven it to me.
Secondly, be careful of sorting for properties that are designated as foreclosure, bank-owned or corporate owned. There's a definite trend for some investors to market their properties as these "Top Three" key words when they are just another wholesale deal that has been marked up too much. The way to tell is to check the ownership in the public record and see whether a "bank" really owns the property.
I give these guys (some bulk REO buyers) credit that they have come up with some incredibly creative names for their companies or LLCs. Again, look in the public record to see who the actual owner is of the properties and then who owns these entities. I researched one a week ago because I was suspicious of the way they wrote their contract. The LLC was a shell for another LLC that was a shell for another LLC – I wonder why all the smoke and mirrors?
As a side note, at least three national banks have "non-descript" names on a group of LLCs that they specifically use to market their REOs. The names sound like what an investor might choose but in fact, these entitles probably have billions of dollars in REO inventory. Could they be "shape shifting" their REO assets to other entities to remain as anonymous as possible?
As an explorer once said to a cannibal, "What are we having for dinner? The cannibal answered, "We are having you for dinner." Bulk REOs can be feast or famine, just do your homework before you become part of the feast!
To your limitless success,
Dave Dinkel
Real Estate Mentor Program Founder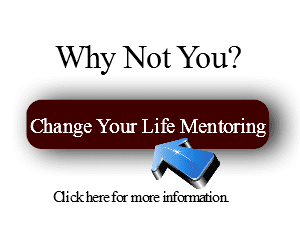 Visit davedinkel.com for full privacy policy, terms of use, etc.  Be sure to contact us through the website at davedinkel.com if you have questions or concerns (support@davedinkel.com).  Results mentioned in this presentation and any video, article, and/or material related to Dave Dinkel and his associated businesses are not typical nor are a guarantee of any earning potential.  No advice is to be construed as legal, accounting, or professional advice EVER.  Please consult related licensed and qualified professionals before taking any action.  No person(s) mentioned in the articles and /or shown on videos received compensation in any form for their opinions.
"A good coach can change a game, a great coach can change a life." – John Wooden