Remote Real Estate Investors – Do They Exist?
Every once in awhile I get a call from an investor or homeowner who has a property for sale and their question is almost always the same, "Will you buy it?" The issue is that the property is usually in another state. While the price may seem like a killer deal, usually it isn't. For years we referred these sellers to local Real Estate Investment Clubs (REIAs) and hoped for the best – meaning we expected a referral fee or even a "thank you". After 20 or 30 referrals I never got a call back that the deal had been sold/purchased, even after I called back to follow-up. That's how you live and learn.
WARNING – There are vast housing developments in Florida, Arizona and Las Vegas where developers went wild and really, really over-built huge sub-divisions. The prices for these, often never lived-in homes, seems unbelievable. These properties can be purchased at or below land values and the structure (home) has no market value, even while its replacement cost would be $70 a square foot in today's market. Why so cheap? No buyers, no economy, no tax base, too many homes for rent, gross over-speculation, and on and on. What I am saying is just because a home in one area is super, super cheap compared to where you live, it does not mean it's a deal.
Anyway, some time back when I got the next call for a property for sale in Georgia, instead of calling the REIA for the area like I did the previous time, I started emotionally "pretending" the deal was local.  I proceeded to do all the work I needed to get the deal done. Here is a shortened outline of what happened:
1. I looked at Zillow.com for closed sales (I know it's inaccurate for estimated property values) and Realtor.com for active listings to find properties listed in the same area.  In this case, I was able to see the actual same subdivision.
2. I determined my offering price as a wholesale deal and only wanted to wholesale the property to a cash buyer.
3. I negotiated a final price with the seller and sent a contract with a 30 day inspection period and "Contract subject to final approval by Buyer's Partner before closing" clause. Hint – I did call the local REIA for a referral to a real estate attorney.  I actually got him to write the contract so I didn't have to be concerned about contracting clauses or issues in another state. The clause that I hate in Georgia is that the seller is allowed (as is usual and customary) to stay in the property for 3 days after the closing! Not so in my contract! Can you imagine sellers staying in the property they sold and leaving when they chose? Definitely a state that is more "trusting" than most others.
4. As soon as I got the contract signed, I deposited the $100 deposit with the closing agent (my attorney of choice) and started marketing it on Postlets.com (a referral site to Craigslist.com and a couple of other related sites) with the pictures the seller sent me. If you use Craigslist you should learn how to post 2 very specific times every day (yes, it can be done legally) which are two one-hour periods where you'll get you 80% better results.  Otherwise you'll be in the pack of other random posts.
5. I stepped out of the norm a bit and had an inspection done on the property for $200. I advertised this was available to perspective buyers before their signing a contract. The inspection showed about $3,800 in needed repairs.
6. As the offers were coming in I had the attorney do the title work.  I choose one of eight offers over the course of the next 5 days. I gave the lock box to the interested parties as the property was vacant (seller transferred to a new job out of-state). I choose one buyer who came through a Realtor®. He sent a signed contract and the required deposit of $3,000 to my attorney in Atlanta. Of the two Realtors® who called about the property this one added his commission to my offering price so he made almost twice the 5% he was expecting.  He had a cash buyer ( no seasoning, etc.), which is always my primary prerequisite for a buyer.
7. We closed in 15 days (cash buyer) after my signing the original contract and the closing was done as a "Mail Away".  The $8,230 profit was wired to me the next day. I never did see the property so can't say if it was a steal or what.  I did a double closing because of the profit margin.
Was it all that easy? Actually, except for two dozen phone calls, I had all the work outsourced by referrals from the attorney. If we didn't close, he didn't get paid.  The Realtor® had the same motive – no closing – no getting paid! I gave the attorney a Letter of Authorization ("LOA") to pay the Realtor's® commission directly out of the gross proceeds so his broker was not involved in the transaction. I was able to do this because the Realtor® signed a Partnership Agreement so he had an equity position in the deal.
If you do this, make sure your contract with your buyer stipulates that you will get the deposit if he defaults.  Sometimes they decide to go directly to the seller and by-pass you. Check with the proposed closing attorney ahead of time to make sure he will disburse your escrow deposit if the buyer reneges, instead of having the buyers sign a Release of Deposit Letter. Getting a buyer to release his deposit to you is similar to missing a nail and hammering your finger – it hurts! And think about this "Why should the buyer release his deposit?"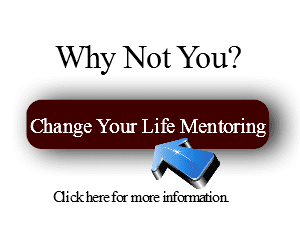 In summary, it is completely possible to do remote deals with the proper people in place and the appropriate buyers list in place. Both of these can take much less time than you might imagine but there is work and a leap of faith involved. These same tactics can be used locally for doing deals just outside of driving range, such as 4 – 5 hours each way, if you have the buyers list and the closing agent and his referrals in place.
As a side note, I wrote what I believe is the definitive guide to building a super buyers list in just weeks and I included how both Realtors® and investors can build a buyers list for anywhere in the world. Think about this – "If you have a buyers list, how hard would the next step be to look at all the sellers online and start making offers? See it at www.makingabuyerslist.com.
To your limitless success,
Dave Dinkel
Real Estate Mentor Program Founder
Visit davedinkel.com for full privacy policy, terms of use, etc.  Be sure to contact us through the website at davedinkel.com if you have questions or concerns (support@davedinkel.com).  Results mentioned in this presentation and any video, article, and/or material related to Dave Dinkel and his associated businesses are not typical nor are a guarantee of any earning potential.  No advice is to be construed as legal, accounting, or professional advice EVER.  Please consult related licensed and qualified professionals before taking any action.  No person(s) mentioned in the articles and /or shown on videos received compensation in any form for their opinions.
"A good coach can change a game, a great coach can change a life." – John Wooden